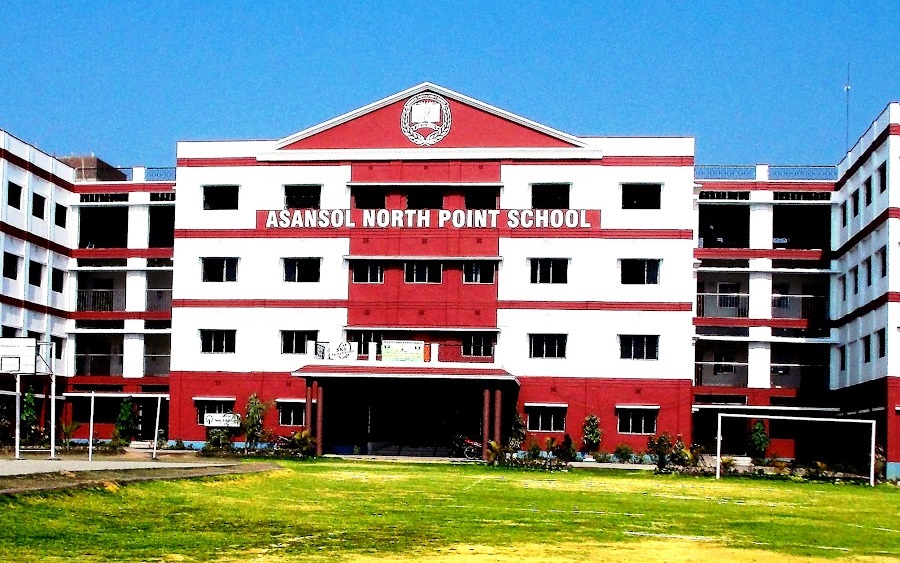 Overview
Twenty years is a long journey accomplished. The school advanced and progressed much in all these years- academic, curricular and co- curricular activities has unified the Asansol North Point Family strongly.
Foundation of the school lay in the year 2000 under Parvati Educational Society by Eminent Educationist and socialite Mr. Sachindra Nath Roy. The society having two schools under its fold in S.B. Gorai Road and Chanda respectively caters to the academic and overall development of individual child at par. Affiliated by CBSE, New Delhi up to the Senior Secondary (xii) Science and Commerce, the students of the school go out with confidence, belief, and twinkle in their eyes to excel the globe.
School Day
Morning assembly is conducted. The school day begins with the chanting of Vedic Mantras in the morning assembly. This is followed by the singing of patriotic and devotional songs; news from all corners of the world keeps our students informed of global events and happenings. To draw inspiration from the lives of great men and leaders their thoughts and views are quoted and pondered over. Singing of the National Anthem with grace and sobriety reminds the students every day of their commitment to their motherland.
A typical school day is a combination of academics, sports and co-curricular pursuits. The study time-table is inter-spared with recreational activities.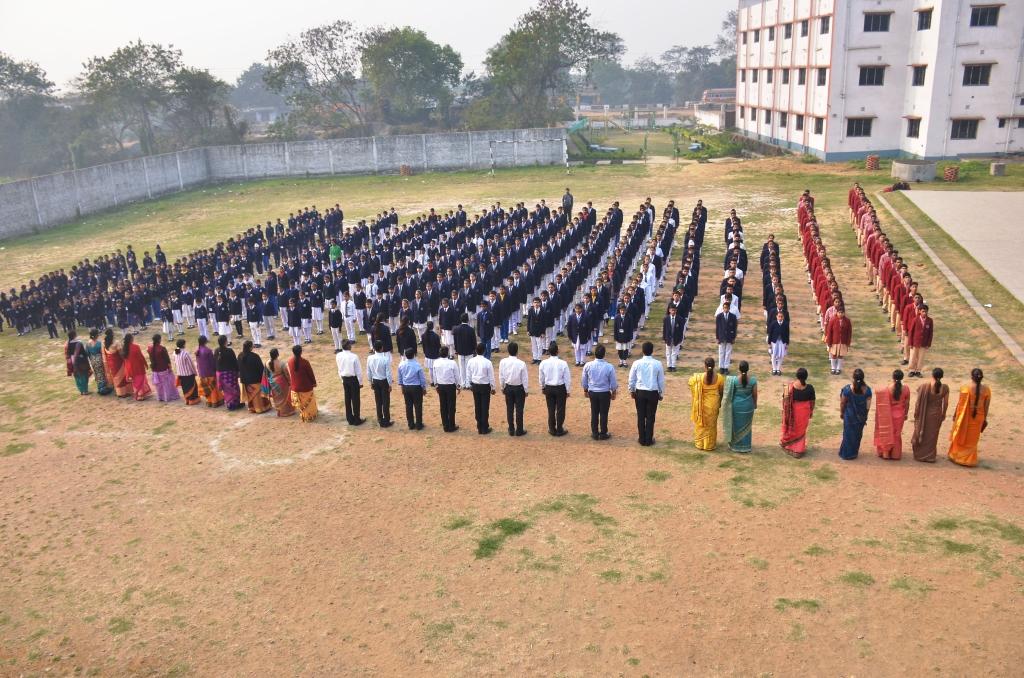 Vision Statement
1. To promote a spirit of inquiry.
2. To foster a scientific temperament with the bonds of humanism.
3. To help the student to become a part of is environment.
4. Attention to individual student needs, fostering of self reliance.
5. To sensitize individuals towards social welfare.
Mission Statement
"Education's purpose is to replace an empty mind with an open one"
In order to accomplish the mission, the objectives laid down are as under:
1. Improving 80% attendance in the academic session 2019-20
2. Promoting experiential learning of students
3. Inculcating Ten core Life-skills prescribed by CBSE
Our values
1. Respect each other and our environment.
2. Respect involves taking responsibility for each other.
3. Respect is speaking to and interacting with others in a courteous manner.
4. It is about being honest, reliable and trustworthy.
Our Focus: (culture of the school)
1. Creating an environment that fosters education for one and all – by making extra efforts to reach
out to the slow learners and disadvantaged students.
2. By appreciating and acknowledging the hard work that is put in by teachers and support staff.
3. Constantly looking for opportunities to enhance the teaching capabilities of the teachers.
4. Creating a language of support and care around the school.
5. Providing the teachers a space where they can fearlessly talk about their challenges and difficulties.
6. Backing the teaching practices with cutting edge research and data. Aligning the teaching process to what is working in the education sector.
7. Making cafeteria food better and healthy.
9. Parental involvement.
10. Positive Teacher student interaction.
Our Pedagogical Vision
Asansol North Point School
# Brings abstract and difficult curriculum concepts to life.
# Improves the teacher's effectiveness and productivity.
# Makes learning an enjoyable experience for students.
# Maximizes the academic performance of students.
# Enables a constant monitoring of the child's progress in class.
Our Teaching – learning approach
Our objective is to teach children at their own natural pace. The facilitator approaches learning in a sequential manner from easy to difficult. This ensures that concept clarity leads to a strong base, before the child moves to the next higher level of learning.
The teaching methods adopted ensure that every child absorbs maximum new knowledge in a natural and effortless way. This enables slow learners to reach the requisite standards, whilst allowing the gifted children opportunities to constantly engage in challenging tasks of a higher order. Thus, an ambience of all-round joyous learning is created by using stimulating educational content.